UKArchive
UKArchive ID: 25006
Fitbin
Originally published on June 18, 2010 in Poetry
---
The end of an era, as yet another begins.
---
I live on a higher plane,
in a higher state of consciousness.
Thoughts instantly becoming reality,
every whim catered for by the cosmos.
Faces change as skin is shed,
like a snake that deceives and constricts.
Effortless happiness inhaled deeply,
a cigarette of love and dreams.
Lamenting the loss of my best friends,
I miss them all so much.
Vicarious living to save my soul,
that was sold long ago and then forgotten.
Sleep will not come to the tragic romantic,
only treasuring what you had when it is lost.
I'm so sorry for not saving you,
my Zeitgeist is over like the end of a song.
UKArchive ID: 25006
Archived comments for
Magick
---
sunken
on 20-06-2010
Magick
Hello Mr. Fitbin. Yet again you post a powerful and emotional piece. And yet again it gets completely ignored. I admire your persistence. Ever onward, fella. I hope life is treating you well. Have a Bernard (-:
s
u
n
k
e
n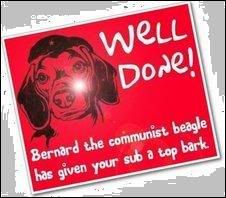 Author's Reply:
Thank you Herr Sunken.
I don't work for any recognition, just for the love of the art.
I am now fit and happy after a glorious weekend.

---
---