UKArchive
UKArchive ID: 25136
Fitbin
Originally published on July 26, 2010 in Poetry
---
Join me on a meandering trip. With mushrooms and cacti for company.
---
Beg steal or silently borrow,
another small hatful of sorrow.
Mercifully slaughtered and then ignored,
it should be impossible to be bored.
Another glorious night on the town,
I should be happy, but am wearing a frown.
Disturbing my thoughts and invading my dreams,
unpicking my fraying mind at the seams.
Overcoming impossible odds every day,
I survive to fight and live just to play.
Insurmountable obstacles litter my path,
maybe you should fear my inhuman wrath?
So I find myself conflicted inside again,
for even the mirror considers me vain.
The music is the only thing that changes,
life racing on through a crowd of strangers.
UKArchive ID: 25136
Archived comments for
Ex-girlfriends Suck
---
pdemitchell
on 26-07-2010
Ex-girlfriends Suck
Yup - meandering but mellifluous, moseying but morose - are we talking psylocybin and mescalito here? For even the mirror considers me vain - cracking line. Mitch 🙂
Author's Reply:
Hi Mitch, thanks for the read.
I think you picked up the wavelength,
it's been a while since I got psychedelic
---
Munster
on 27-07-2010
Ex-girlfriends Suck
Count me well and truly in, I have meandered down that very path.
enjoyed the read.
Author's Reply:
Hi, glad you liked it.
It's all part of the cathartic process I feel
Cheers
Michael
---
sunken
on 27-07-2010
Ex-girlfriends Suck
Hello Mr. Fitbin. Liking this muchly. I'm a sucker for the rhyme. I don't know if it's en vogue these days, but who cares? Me, personally, I kinda like being unfashionable. A tip top piece, in my sunken opinion. The beagle kinda liked it too. Well done fella.
s
u
n
k
e
n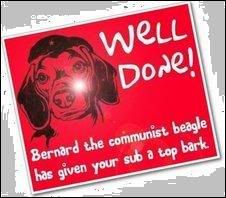 Author's Reply:
Yo Sunken,
The rhyme is good for me because it enforces a certain structure.
Thanks for the support.
I'm off out tonight for a meal at the Baltic and luckily I'm not paying
---
---